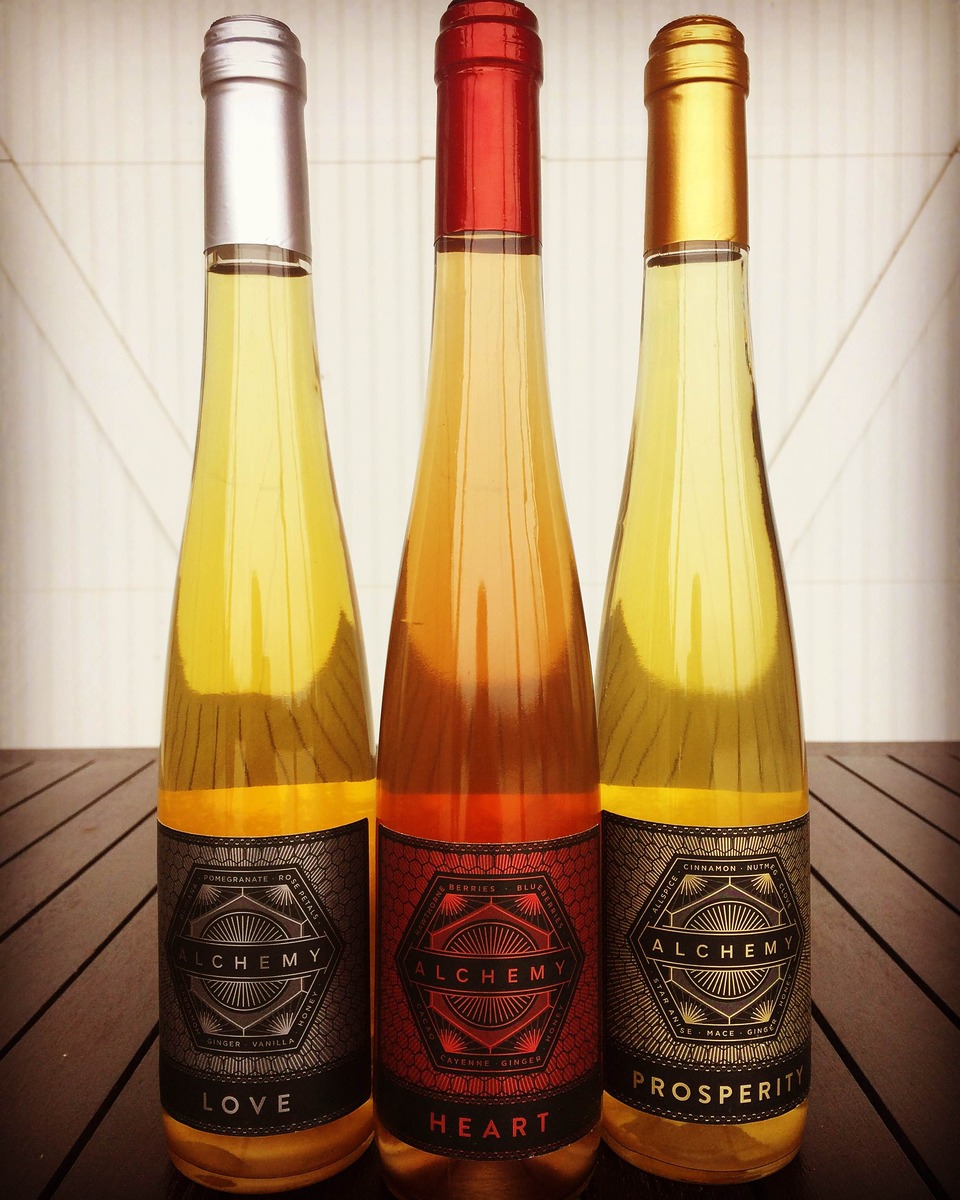 Mead is historically used in ritual offerings for consecration, which literally means "association with the sacred".
Mead was referenced as containing hidden wisdom, all the intelligence of the world, and will make the drinker a great poet or sage.
The sacred drink was often referred to as materialized knowledge.
– dry –
light and floral, complex and smooth
finishes crisp like a tart apple

Pairs well with light vegetarian meals, sushi, fish, and anything spicy. Wonderful as an aperitif with an assortment of cheeses. Makes a lively nourishing cocktail, too: just add gin and kombucha!

Excellent served with traditional wintry meals; ham, turkey or chicken. Warm and serve with apple pie.
For a great cocktail, add a shot of whiskey!
– dry –
earthy and woodsy, layers of spice
reminiscent of autumn harvests
Heart
A powerful, spicy concoction of 5 plants widely noted to strengthen the heart muscle.
Made with Blueberries, Cacao, Ginger, Hawthorn Berries & Cayenne
– dry –
bold and intense, revitalizing and energizing
finishes light with a hint of honey

Wonderful with light foods, cheese or sweet treats.
Mix with rum for a delicious cocktail!